Program Support
QCoast2100 has established the following support mechanism for councils undertaking coastal hazard adaptation planning:
Coastal Hazard Adaptation Expert Panel - experts in all relevant areas of coastal hazard adaptation planning who will provide access to the latest science, methodologies and guidelines, and provide technical advice/guidance where required. Figure below provides more information on the experts who are on the QCoast

2100

Expert Panel.​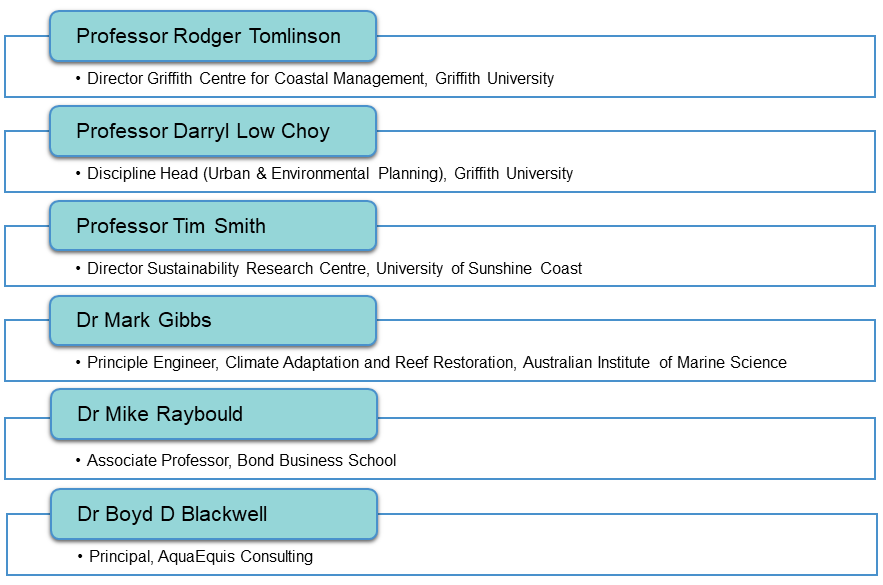 Please contact the Acting Program Manager, Emma Schofield at Emma_Schofield@lgaq.asn.au if you require assistance or support from the Expert Panel.